Outstanding Student Award Winners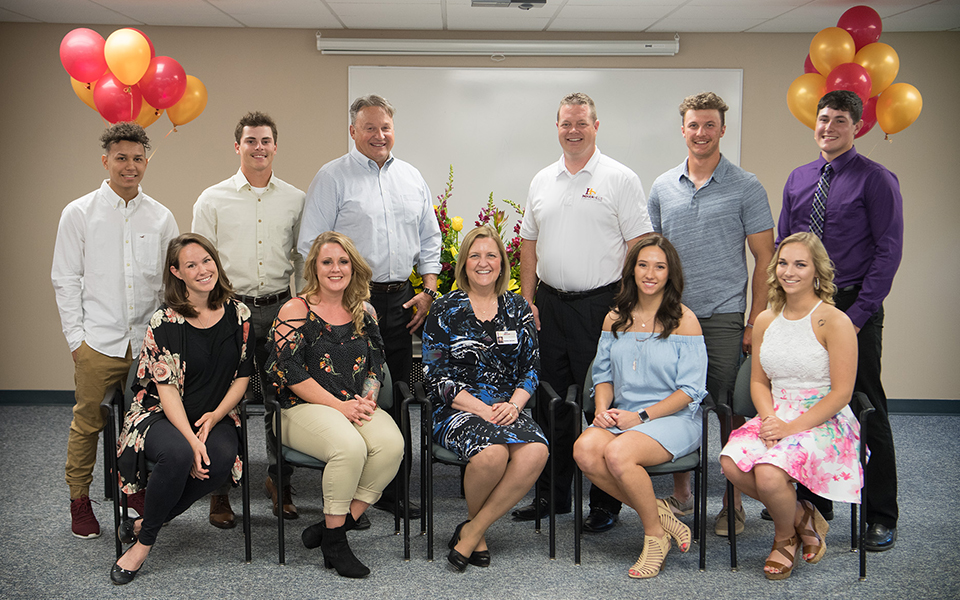 Centerville --- Nine students from the Indian Hills Community College Centerville campus were selected by IHCC faculty members to receive the campus' Outstanding Student Award for 2018. The awards were presented during a special ceremony prior to the Centerville graduation on Wednesday, May 16.
The recognition as an Outstanding Student is given each year to the top sophomore students on the campus.
These are the students (listed by hometown) who received the Outstanding Student Award and the academic program from which they were selected.
Centerville: Tayler Jewett, Arts and Sciences; Madison Moorman, Arts and Sciences (2 degrees); Rachael (Wilson) Said, Nursing
Corydon: Trent Moore, Sustainable Agriculture & Entrepreneurship
Seymour: Megan Lewis, Nursing
Omaha, Nebraska: Colin Potrzeba, Arts and Sciences
Hoople, North Dakota: Will Zimmerman, Arts and Sciences
Ornajestad, Aruba: Endry Brito, Arts and Sciences
Stonewall, Manitoba, Canada: Ryan Humeniuk, Arts and Sciences