IHCC Trustee Gaumer Wins State Award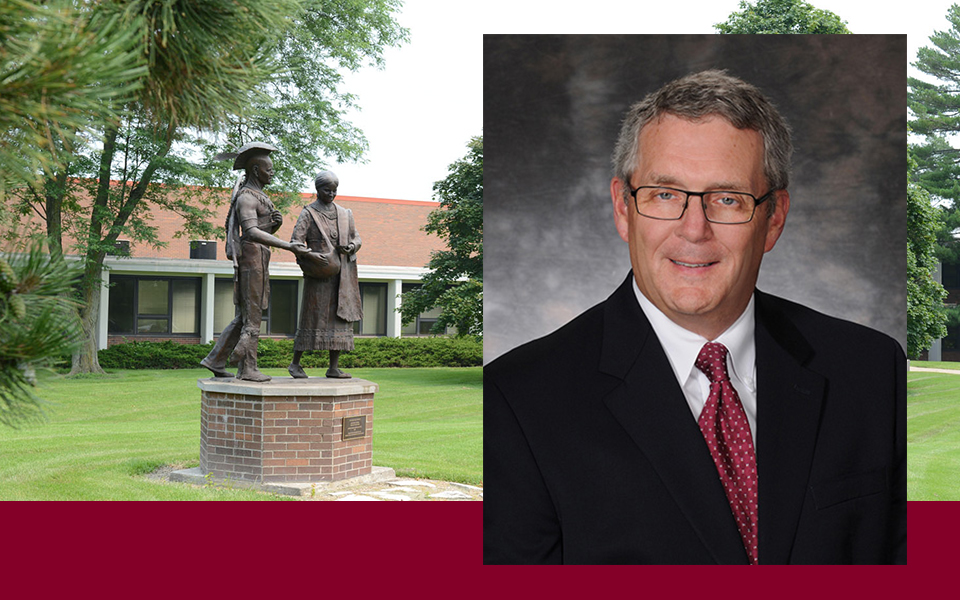 Rich Gaumer, a member of the Indian Hills Community College Board of Trustees, recently received the prestigious John P. Kibbie Award given to an outstanding board member at one of the state's community colleges.
Gaumer, who joined the nine-member elected IHCC board in 2009, served as the president of the Iowa Association of Community College Trustees this past year and, in that position, attended board meetings at every one of the community college districts during his time leading the group, an effort Gaumer described as very educational. "Each board faces similar challenges of funding and enrollment," he said. "But they all work to meet the needs of their constituents in providing an affordable, quality education and workforce training for their citizens and businesses."
Stating he was humbled to receive the Kibbie Award, named for a longtime state legislator from northwest Iowa, Gaumer said he considers it an honor to be a trustee, especially for Indian Hills. "Indian Hills continues to be one of the best community colleges in Iowa and in the nation, and has served our ten-county district as well as any institution. I am proud to be a representative of Indian Hills."
The role of trustee, Gaumer believes, should be to ask questions about how the needs of students and communities are being met and how the college can perform its mission better and more affordably. "A trustee must be a vigorous advocate to legislators and a good listener to community members. Our state has 15 of the state's finest educational leaders as community college presidents. Trustees must stay out of the way of the daily operations, but need to offer suggestions and advice and ask questions."
"I was born in Iowa, educated in Iowa, and work in Iowa and I am passionate about Iowa and its community colleges," Gaumer concluded.
Gaumer is just the second Indian Hills trustee to receive the Kibbie Award. Ken Olive was the award winner in 1988.