EMS Week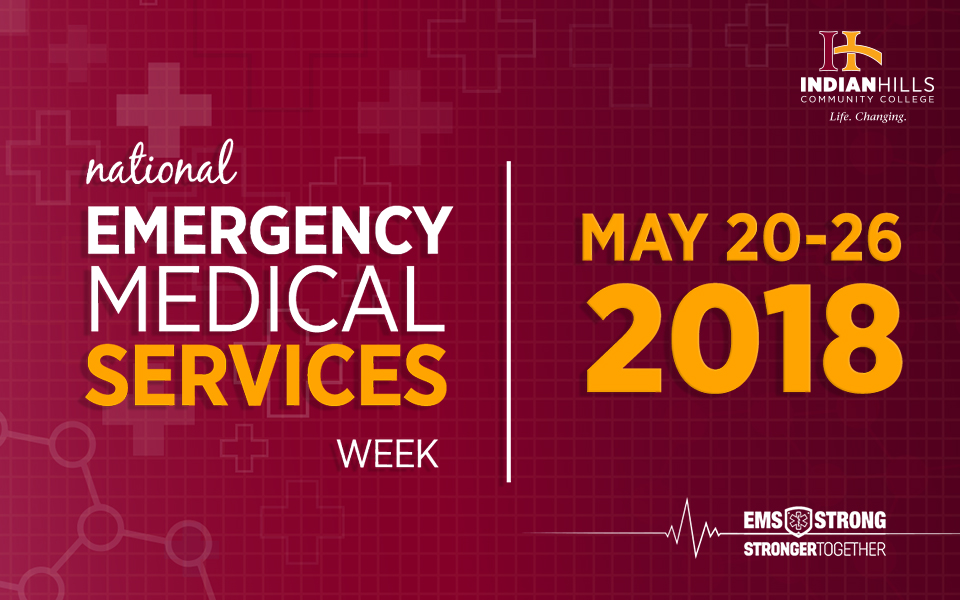 OTTUMWA --- As Emergency Medical Services (EMS) Week is celebrated May 20-26, Indian Hills Community College's Director of Emergency Medical Services programs, Josh Hemminger, says this is a time to raise awareness for EMS services and promote safety within our communities.
"There is a strong job market for Emergency Medical Technicians (EMTs) and paramedics here in Iowa," Hemminger said. "Every county in the state has EMS needs."
Indian Hills has an accredited training program that has been educating EMS providers for nearly 30 years. Hemminger points out that graduates from the IHCC program often stay in their hometowns and work for ambulance services, fire departments, hospitals, and clinics in order to help their neighbors and save lives.
At Indian Hills, students can earn certifications including Emergency Medical Responder, EMT, AEMT, and Paramedic. These are fast-paced courses that require students to learn to act as a competent health care provider in many different emergency settings. And Hemminger notes the students in the IHCC program are working in the college's 10-county area. "Many of our students come into EMS with the intent of serving their own communities," he said. "It's a cornerstone of the EMS profession."
Hemminger says that EMS has several levels of training and education. Every level requires some degree of commitment. He says the higher people go in the field, the more dedication it takes. "It's not just learning how to drive an ambulance, it's about providing the best possible care and saving lives in dynamic situations."
"These are highly-trained and knowledgeable healthcare providers who often work long hours, in chaotic situations, and grueling conditions, with resources limited to what is carried on the ambulance or rescue vehicle," Hemminger says. "And through all that, whether they are paid or a volunteer, they are always ready and willing to answer the call for help."
EMS personnel include dispatchers, first responders, EMTs, paramedics, nurses and physicians, responding in ambulances, fire trucks, law enforcement vehicles and helicopters. Their purpose is to stabilize and transport patients quickly and safely to appropriate medical facilities.