College Connections Workshop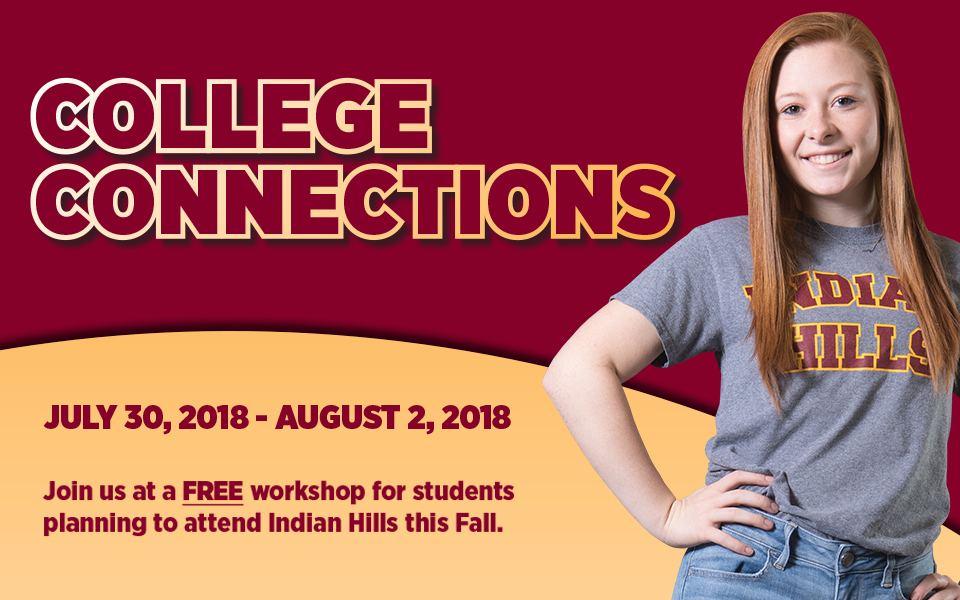 OTTUMWA --- A fun and informative workshop that helps equip students with the knowledge and skills they need to be successful college students is scheduled for July 30-August 2 at Indian Hills Community College. The College Connections Workshop will consist of daytime classroom sessions and nighttime activities.
Jessica Chickering, Director of Student Support Services at Indian Hills, emphasizes that the weeklong workshop is free and is not limited to a certain age group, although participants are typically students who have recently graduated from high school.
"We'll have sessions during the day on topics like note-taking, study skills, classroom etiquette and test-taking strategies," Chickering notes. "Participants will have the chance to meet staff and learn to navigate the Ottumwa campus."
Evening activities will include movies, bowling and socializing with other future IHCC students. Staying in an on-campus residence hall for the week is optional, but encouraged.
"This is a really valuable way for students to get a head-start on going to college," Chickering concluded.
To register or for more information visit www.indianhills.edu/collegeconnectionsregistration.