Scott Barnes Resigns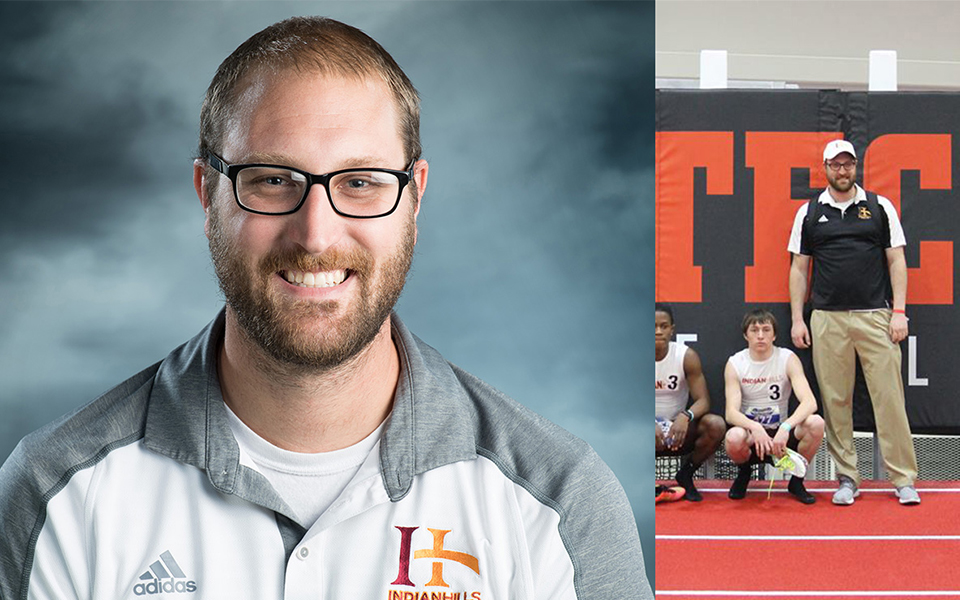 Scott Barnes, the Indian Hills head cross country and track and field coach for the past four years, is leaving to take a position as head coach of the two sports at Briar Cliff University in Sioux City, Iowa. Barnes will coach the Warriors through the end of the current track and field season, which will conclude at the NJCAA outdoor championships May 17-19.
Barnes was responsible for starting the track and field programs, both indoor and outdoor, at Indian Hills and has led the men's and women's teams to great success. The IHCC men's team has been ranked in the national top 25 and will have performers in a number of events at this month's national meet. The men's cross country team was also nationally rated during Barnes' stint at Indian Hills.
IHCC was his first job as a college head coach. Barnes had been the head coach at Beal City HS in Michigan and arrived at Indian Hills after one year as the assistant cross country coach at Muskegon CC in his hometown in Michigan.
Barnes said leaving Indian Hills will be tough. "In the last four years what started out as just a cross country coaching job has developed into the coach of nationally-ranked track and cross country programs," Barnes stated. "I owe a ton of that success to my assistant Brent Ewing. Brent has been an absolute blessing from the start. Without him we wouldn't be where we are today. Getting a chance to start a program from scratch is hands-down the most rewarding thing to be a part of in my athletic life. The support I have been given from the administration, school and community has been second to none. So much of my life has been established in this place. From getting married to buying my first house and now having a child on the way, the Indian Hills family got me through all these transitional periods and I owe nothing but thanks to this place."
The IHCC coach says he's proud of what has been established at Indian Hills in such a short period of time. He believes the two programs will continue to flourish and grow because of the influences of the people who work at the college. "I'd like to thank Dr. Marlene Sprouse, Dr. Matt Thompson, Dr. Chris Bowser and my mentor through this journey, Athletic Director Dr. Brett Monaghan," Barnes said. "I thank them not only for their amazing guidance in my professional life, but also for their mentorship and advice they have given me in my personal life as well. There's a reason why this place is successful in everything it does and that unmistakably is because of the rich and caring experience from our leaders."
A search will begin immediately to find Barnes's successor, according to Monaghan.
Tags: