Life.Changing.Times Professional Agriculture Students Organization Conference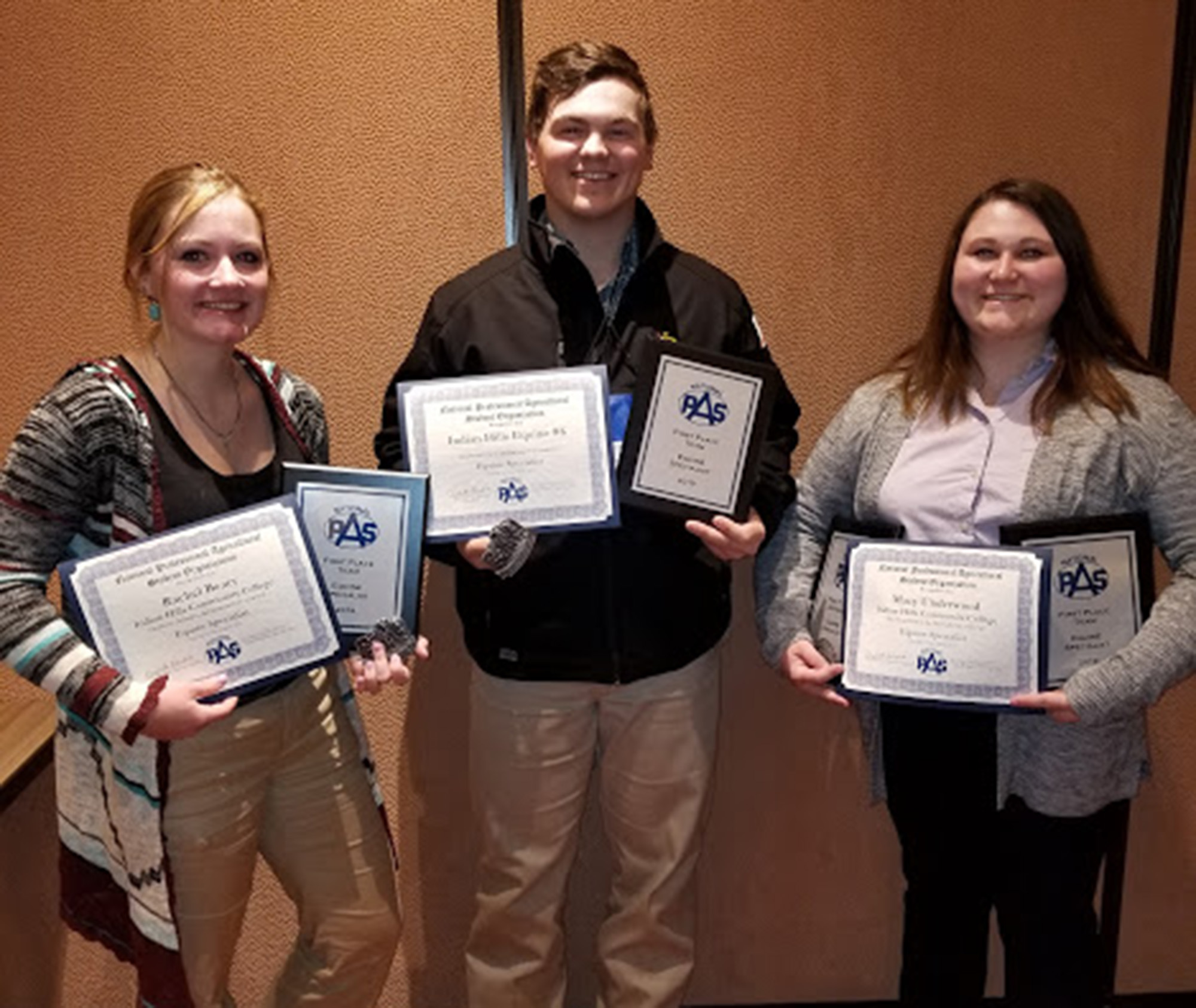 A total of 11 Students from the Agriculture Department at Indian Hills Community College from three different programs (Animal Science, Precision Farming, and Landscape and Turfgrass) traveled to Loveland, CO to compete at the National PAS (Professional Agriculture Students Organization) Conference March 13th – 16th, 2019.
The 11 students participated in 6 different contest areas including Vet Tech, Swine Specialist, Beef Specialist, Equine Specialist, Landscape Design, and College Bowl. The Equine Specialist Team brought home first place out of 14 teams from all over the country. Rachel Beary (Twin Cedars, IA), Evan Grayson (St. James, MO), and Macy Underwood (Moravia, IA) took first place in the Equine Specialist contest which consists of an Identification Exam, Written Exam, and a Group Presentation addressing a current industry issue.
Bog written by: Brydon Kaster