Life.Changing.Times 3rd Grade Literacy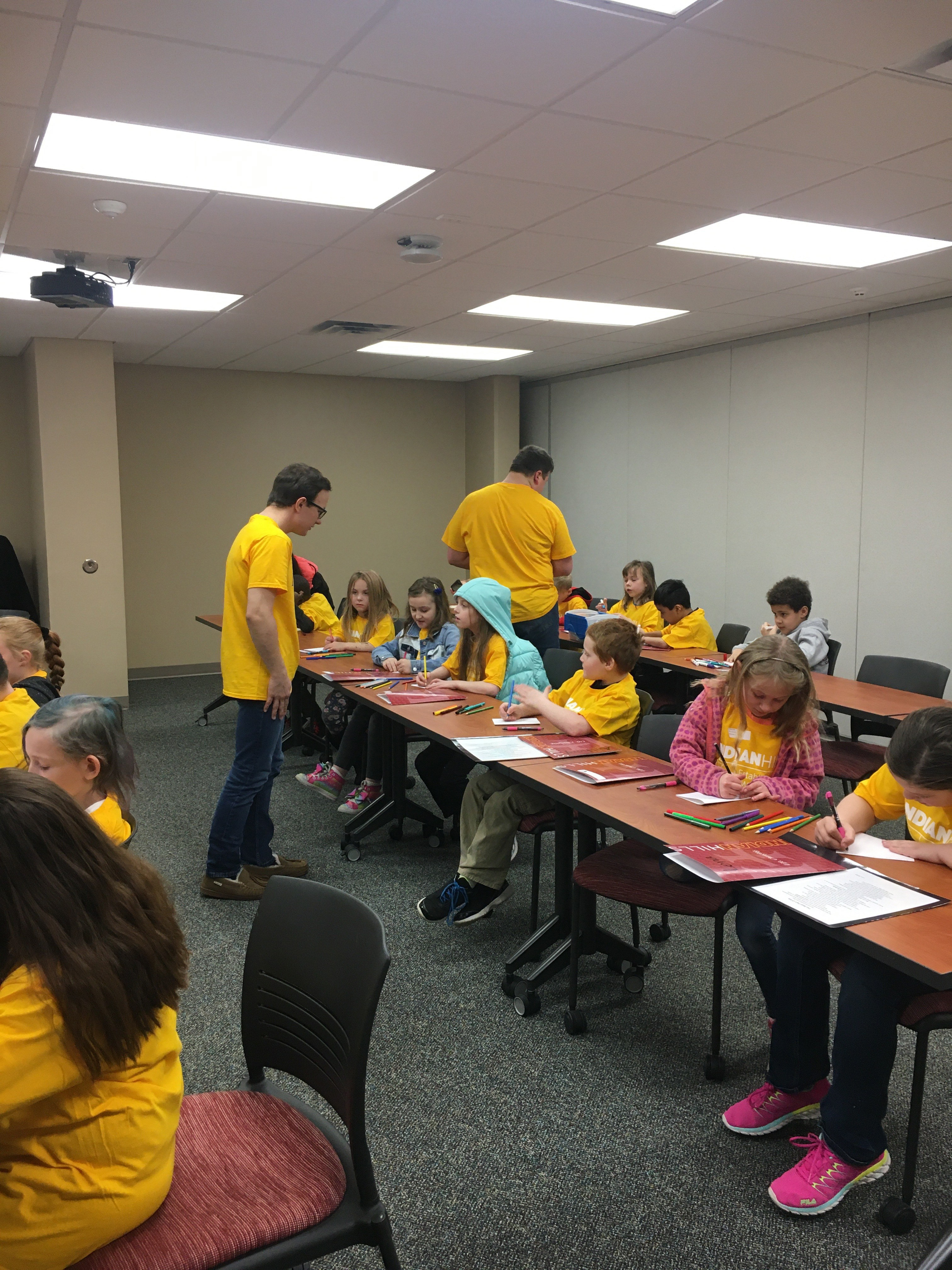 OTTUMWA -- Wow! What a great morning! 154 3rd grade students from the Ottumwa Schools met in St John's Auditorium for a viewing of Alice in Wonderland. Each student wore a yellow IHCC tee-shirt and received a book bag with an activity book, crayons, an IHCC ink pen, and additional information of events pertaining to them happening on our campus.
A lot of work goes into this day prior to the students ever stepping foot on our campus. There is the coordination of days and times, sessions to create with faculty, then at the schools, students are placed in sessions and each given an IHCC folder with their room assignments for the 3 remaining sessions that they will attend. Finally, lunch in IHCC cafeteria. One could hear lots of oohs and aahs as students walked into the IHCC dining area to eat. Students were eager to eat sitting at a round table using a chair-no benches to climb into, today!
The Education Club members worked with students to create Thank You cards and Comic Strips. The session began with working on the Thank You cards. Each student was to make a card for someone at school that they would like to thank that has helped them in some way and they just never get the chance to say thank you. Students were very busy decorating and writing their heartfelt thank you to librarians, custodial staff, the counselor, bus drivers, school secretaries, school nurses, and paraprofessionals. Once finished with the cards, they were then provided comic strips to create their own story. Stories shared were of pets, super heroes, lots of super heroes, siblings, friends, trips to places outside of Iowa, and other great adventures.
The next 3rd Grade Literacy Day is scheduled for May 1, 2020.