Life.Changing.Times Employer Innovation Award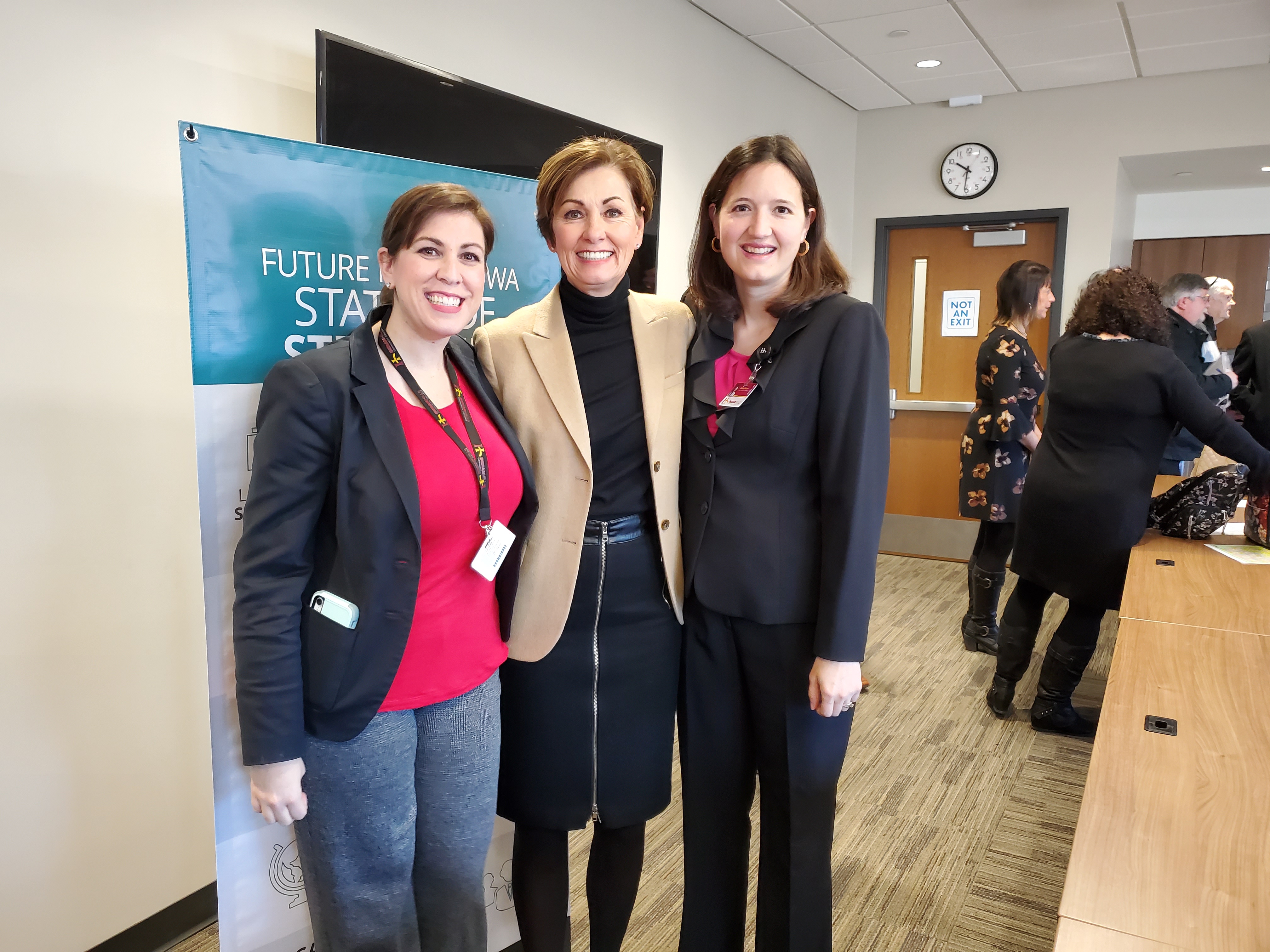 CENTERVILLE --- Iowa Governor Kim Reynolds today announced that Indian Hills Community College and a number of local industry partners were awarded a $50,000 grant through the Employer Innovation Fund. This award, along with matching dollars provided by the industry partners, will fund the creation of an Industrial Maintenance program on the IHCC Centerville campus.
This new program option will be available to Indian Hills Centerville students starting in the fall of 2020 and will feature a new industry-approved lab. Industrial maintenance technicians are highly sought after both locally and nationally and this position is often listed by industry as one of the hardest to fill.
In addition to being a regular program offering for IHCC students, Industrial Maintenance will now be offered as an option through the Rathbun Area Career Academy as well. If a high school student enrolls in the Industrial Maintenance Academy program as a junior and continues the program throughout their senior year, they will graduate with an Industrial Maintenance Technician diploma at the same time they receive their high school diploma.
Noel Gordon, Dean of the Centerville Campus, said, "I am thrilled about the wonderful opportunity this program will provide to our students. Indian Hills is committed to continuing to expand options on our Centerville campus and this program is a great example of that."
Sarah Lind, Business Liaison, added, "This lab will also allow us to provide more training in partnership with our regional business partners, many of whom joined with us to make this lab a reality. Without their support and match funding we would not have received this award. We are very lucky to live in a community with such outstanding partners."
Indian Hills recognized the following businesses and organizations for their support and partnership on this project: Alliant Energy, Appanoose Economic Development Corporation, Appanoose Industrial Corporation, Amcor, C&C Machining, Chariton Valley Electric Cooperative, East Penn Manufacturing, Lee Container, Northeast Missouri Power, Southern Iowa Electric Cooperative, Southern Iowa Heating and Cooling and Plumbing Division, and Wells Vehicle Electronics.
(For more information contact Sarah Lind at 641-856-2143, ext. 2209 or sarah.lind@indianhills.edu)