Life.Changing.Times All-Iowa Academic Team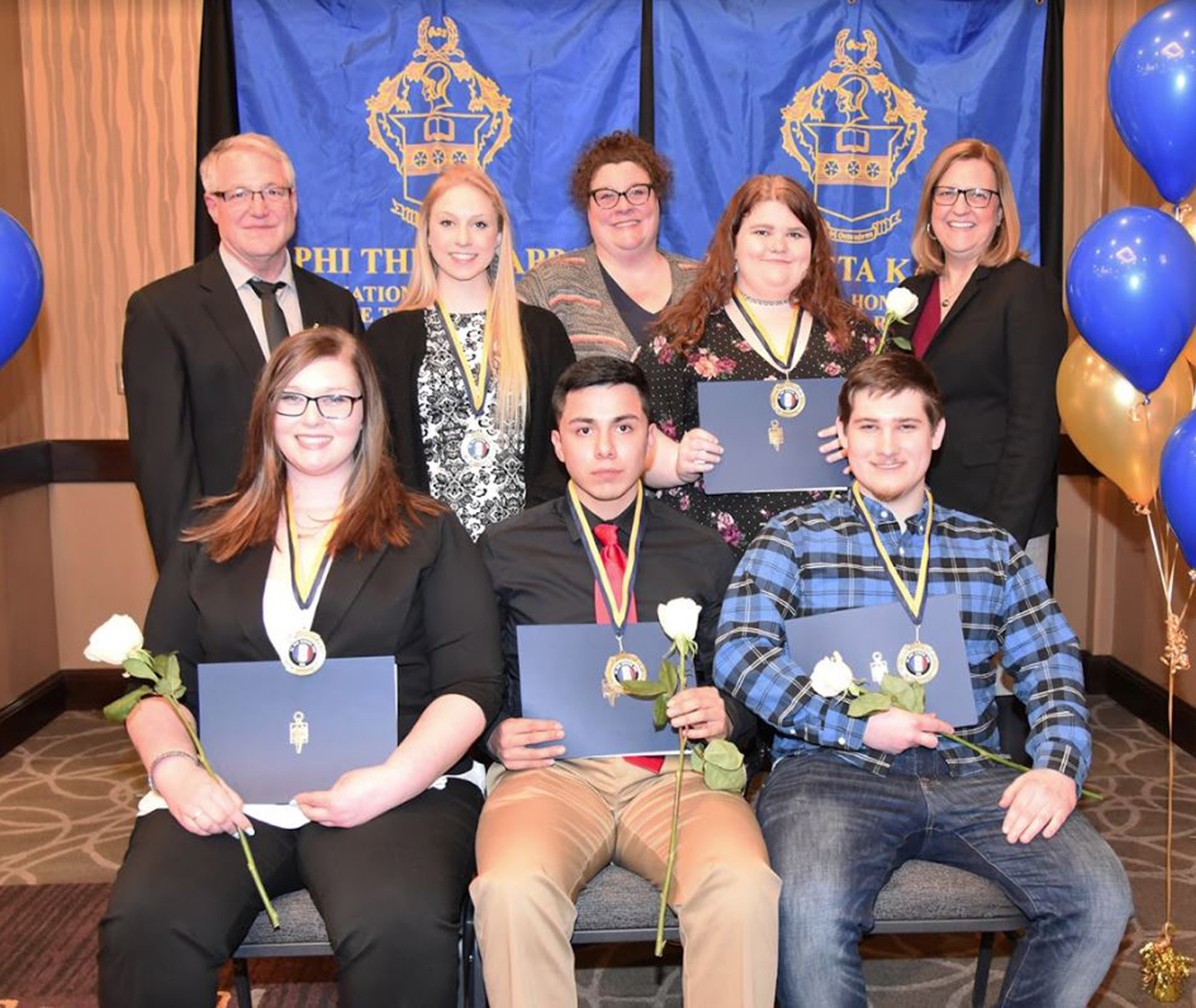 OTTUMWA --- Five students from Indian Hills Community College are members of the All-Iowa Academic Team that was honored recently at a banquet in Des Moines.
The IHCC honorees include Juan Carapia, Gerhard Luebbers and Ashley Kruse from the Indian Hills Ottumwa campus and Amory Glosser and Aubree Powders from the Centerville campus.
In addition, Carapia was named a 2019 Coca-Cola Academic Team Bronze Scholar and will receive a $1000 scholarship. He is one of only 50 Bronze Scholars nationwide. Carapia is an engineering student at IHCC and plans to transfer to the University of Iowa.
Luebbers, from What Cheer, is also in the enrolled in the Indian Hills engineering program with plans to go into engineering at the University of Iowa.
Kruse is from Winfield and a student in the Interactive Media Technology program and plans to enter the workforce when she earns her IHCC degree.
Glosser is an Arts and Sciences student from Centerville who intends to transfer to the University of Northern Iowa and major in mathematics and statistics.
Powders, from Seymour, is also in the Arts and Sciences division and wants to transfer to Graceland University to major in visual, fine and performing arts.
The Indian Hills students were nominated for the academic team by college administrators and faculty members.