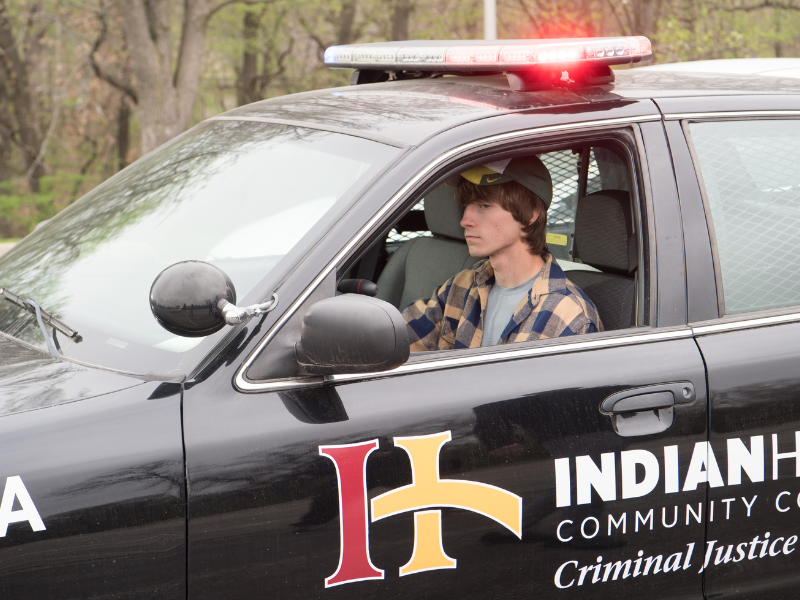 Criminal Justice (A.A.S.)
Associate of Applied Science (A.A.S.)
Ready to dive into the procedures, investigations, technology, and psychology of law enforcement? An A.A.S. in Criminal Justice can open doors for in-demand jobs in a Life. Changing. career. As you immerse yourself in the practice and ethics of public safety, you'll gain the communication skills that are vital to every role in the profession. In just two years, you'll be ready to apply for entry-level jobs with departments and agencies across the state. Let's get started.
Apply To Criminal Justice A.A.S.
"If you want to get an education that will lead to a successful career, I recommend Indian Hills. The instructors believe in the mission of changing students' lives and teaching what you need to know to grow in your future career."
Ready to Get Started?
Apply
To Criminal Justice
Frequently Asked Questions
In-state tuition: $203 per credit hour
Out-of-state tuition: $255 per credit hour
Your total bill will be based on the number of credit hours for which you are enrolled. Some programs of study will require you to purchase a uniform, books, tools, or other items, and it is important to budget for these costs as well.
For more information on the Cost of Attendance, please visit our Financial Aid page.
Indian Hills has articulation agreements and transfer plans with many four-year colleges and universities. However, not all credits are guaranteed to transfer because of differences in programs and requirements among various institutions. An Academic Advisor will also assist you in your future academic plans.
The first step in order to receive financial aid is to complete the Free Application for Federal Student Aid (FAFSA). Complete and submit the FAFSA online. It is important to file the FAFSA as soon after October 1st as possible to ensure you receive priority processing.
Our school code is 008298.
Most degrees at Indian Hills can be completed in approximately 2 years depending on program and individual circumstances such as transfer credits and time away from school.
Note: Please be aware that there are unique pre–employment qualifications for positions in this field, which may include passing extensive criminal and character background checks, physical requirements, polygraph testing, oral boards, drug screening, and/or other requirements pertinent to current hiring practices.
"I was able to complete one year of college at Indian Hills while still attending high school. After graduating, I only had to complete one additional year of credits at Indian Hills. Taking concurrent enrollment credit saved me so much money. Also, staying close to home and completing my degree provided me with the freedom of going to college, but also the structure I needed to learn how to transition to a larger institution.
| | |
| --- | --- |
| Name: | Delaney Evers '14 |
| Program: | Associate of Arts |
Talk About the Program
Tim KIng
Program Director, Criminal Justice
Talk About Admissions and Making this Work