Small Business Program Courses are geared toward small businesses and include offerings for businesses that are in all stages of the business life cycle.
Found the class you want to take? Great! Click on the register button below to sign up, or browse through this term's available courses to find more classes you may be interested in taking!
Register for a Continuing Education Class

Continuing Education Marketplace
---
Small Business
Ag QuickBooks
Learn how to set up and manage your agricultural business through the QuickBooks software program. Track your income/expenses, depreciation, loans, etc., as well as understand the reports needed to run your farm or agricultural-related business. This will be a hands-on experience that will enable you to enjoy the paperwork portion of farming. This class is being taught by Bryan Ziegler.
Classes being held at Indian Hills Regional Entrepreneurship Center.
Call Bryan Ziegler for more information 641-683-5127
Business QuickBooks
Do you need a quick start to using QuickBooks? This class will include hands-on experience with QuickBooks software. You will learn how to: Set up a business; Pay and enter expenses, deposits and invoices; Complete the payroll set-up; Understand the reports of income statement and balance sheet; Handle exemptions of inventory, depreciation and loan payments; Make corrections when things are wrong; and Prepare for income tax time. Several hand-outs will be provided. We can make QuickBooks fun!!!
Call Bryan Ziegler for more information 641-683-5127
---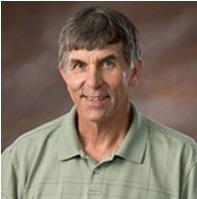 Small Business Programs:

Bryan Ziegler, Director, Small Business Development Center
Indian Hills Community College

525 Grandview Avenue Ottumwa, Iowa 52501
Phone: (641) 683-5312 or (800) 726-2585, ext. 5312
Email: Bryan.Ziegler@indianhills.edu

Continuing Education Course Refund Policy:
In order to qualify for a refund, you must cancel your registration at least 3 business days prior to course start. If you have not prepaid for the class, charges will be assessed to your account if you do not cancel within the required timeframe or if you do not show up for the class you will be charged. Exceptions will be made only in extreme circumstances. To cancel a registration, call us at 1-800-346-4413.